March, 2011


Hello Ladies,

Well, what do you think? Is spring ever going to get here? I guess we just keep our fingers crossed but our snow shovels handy.

Please notice in the minutes, our ladies dealing with health issues and keep them in your thoughts and prayers.

Jill Short has again agreed to handle the 2012 calendar. She is working with the printer on pricing, quantity, etc. Most ladies enjoyed the old pictures and Jill will work any old ones in with new ones. Please go through your old pictures and pull out those you would like to see added to the upcoming calendar. If you have pictures to submit, please contact Jill at 447-4499. Great care will be taken of your submitted photos.

You've already received a couple of "Hot Topic" emails. The plan is to pass on information our Ladies can use for money saving coupons or opportunities. If you know of any sites the other Ladies would find interesting, please send them in.

Plans are in the works for our first craft class. We'll keep you posted as the plans firm up. Julie Johnson has suggested an afternoon sorting and working on the scrap books with Ladies of the Lake photos. If interested in assisting Julie with this project, give her a call at 447-2253.

March is the time for our annual Potato Bake and White Elephant Sell at the home of Sally Gallo. It will be our monthly meeting on March 23rd at 12 noon. Her address is: 11 Whisperwoods Drive, Newport.
Sally will provide the baked potatoes and punch. Ladies are asked to bring toppings for the potatoes, salads and desserts. After lunch, the auction begins. Please bring your "White Elephant" items for the auction and of course, some cash, so you can take home a new treasure. To assist Sally in preparation, its important that you let Sally know if you plan to attend. Please respond to the LOL website, or to Sally at 447-4343, or to Jill Short at 447-4499. Please respond by March 20th. Hope to see you all there.

An email has been sent out asking for your input on activities you would like to see us do during 2011. Please take a few minutes to give us you ideas.

Stay warm and off the ice.
Maria




Ladies of the Lake
Feb. 23, 2011 meeting minutes
At Pauline's Restaurant on HWY 2
Members present: Pam Zarko, Rose Doupe, Julie Johnson, Alice Hoffman, Bonnie Stafford, Pat Wood, Maria Bullock, Jill Short, Dorothy Beyersdorf, Marguerite Beyersdorf, Deb Storms
Dorothy gave the Treasurer's report. The balance in our checking account is $2084.38. Reimbursement was made for the Christmas party expenditures. Stamps were sent to Nancy Morris for cards mailed to members. Charlie's donation for Hospice in memory of Janice Krogh was passed on. A few cookbooks were purchased and monies deposited. A thank you from the fire department's Chief Mike Nokes was received. Plans are for our donation to be used for personal protective equipment purchases. She still has 3 cookbooks and 3 calendars for sale.
The last month's minutes were summarized by Pam.
Pat Wood said the Sunshine Fund has $39.25 currently. There will be the 50/50 drawing and a second drawing for a lighted glass block lamp made by Maria. February birthdays were announced. Of those birthdays, Rose and Alice were present.
Jill put in a call to the calendar printer, but hasn't received a price quote yet. She requests "old" pictures, pictures of each division around the lake, and any regular submissions. Maria will contact SBA (now SLA) to request photos from its members, also.
Maria asked if someone would be willing to chair a committee for crafts, and Deb Storms said she would. She asked us to prioritize the suggestions of activities with the St. Patrick's Day pencils she had at each member's place setting. She also put a couple of lucky Leprechaun gold covered chocolates there. Please let Maria know if you're willing to host any meeting at your house. Renee is in rehab now, but call before trying to visit, as rehab schedules her activities throughout the day. Karolyn Lee had her knee replacement surgery and is also in rehab now. Maria thanked all who helped at the Janice Krogh memorial.
Jeri Prange offered to teach a craft class with wine corks and old picture frames. Numerous items can be crafted and her husband offered to cut the backings for them.
Julie Johnson reported that that Keith and Louise Granacki, who summer near her, are having health issues. Eleanor McMurray told Pat that she was doing okay, but the food was awful.
The 50/50 ($12.50) was won by Pat Wood. Deb Storms won the lighted gift. The meeting was adjourned and lunches were finished as it continued snowing. The white elephant auction and potato bake will be at Sally Gallo's in March.
Respectfully submitted,
Pam Zarko
February Newsletter

Hello Ladies,

Have you enjoyed the snow and it's beauty enough? Are you ready for warm spring days? After all this cold and snow, when those spring flowers do pop up, we'll appreciate them even more.

Thank you to all that attended the January luncheon. I was sorry to hear that some of the ladies were temporarily under the weather. There was good food and good fellowship at the meeting.

I am glad to report that the ladies attending came up with wonderful ideas for fundraisers, community activities, and social activities for the coming year. The suggestions will be discussed at the February luncheon.

If any one has other suggestions, they would be welcomed. If we can do half of these great suggestions this year, it should prove to be a fun and busy year.

In 2010, we made over $300, to help the Christmas family with our craft sales. If there is anyone or two who would like to head up a committee to schedule and coordinate crafts and projects, please let us know.

Sally Gallo, who graciously holds the potato bake and white elephant auction at her house in March wanted to let it be known that she has a white hooded sweater that was left at her house last year and would like to find its home.

A great idea was suggested for the 2011 calendar. Jill Short, our calendar lady extraordinaire, will be letting everyone know what the plans are for this year and asking for your photos.

The January meeting minutes are attached.

As Valentine Day approaches, remember, it is not a day just for lovers, sweethearts, couples, partners, and family. Take a minute to tell a good friend that you love them for the special things they do for you.
It will make them feel special and appreciated and it will warm your heart as well.

Our next luncheon will be Wednesday, February 23rd at 12:00 at Pauline's Restaurant on Hwy 2, across from Big R in north Spokane. Please, please let it be known if you can attend as we have to let Pauline's know how many to expect. Emails are great or phone at 509-998-4221. Thank you and I hope you can join us.

Maria (Sug)


Happy New Year!!!
Hello Ladies,
The year, 2010 ended on such a positive note. The Christmas season was a special one for the Ladies of the Lake. Because of our fund raising efforts, we were able to once again help several local charities. It was also decided, sort of spur of the moment, to help a local family to have a special holiday. A needy family was provided with gifts, food, and housing staples for Christmas. What a great feeling being able to help a family that truly needed it.
The Christmas Party at the Fire Station was a special oen this year and was truly enjoyed by all doing the work and by all that attended. Food was abundant and tasty. Decorations were everywhere, in and out. Donations of gifts for door prizes for the little and big kids were a treat. Our first year in many without Santa Pielli was sad but Jerry and Peggy Johnsen really stepped up as Santa and Mrs. Santa. Mrs. Santa read the Polar Express and Santa talked with each child attending. What a special afternoon for all.
What a winter wonderland we live in. Have you seen the snow falling from the trees with the sun shining? It looks like falling crystals, so beautiful.
Its time to plan our January luncheon. On Wednesday, January 26th, at 12 noon we will gather at the Ranch Club Golf Course restaurant.
The restaurant if located 1 mile west of Priest River on Hwy 2. We need to let the management know how many to expect, please contact me at
bullockm@mail.com
or at 998-4221 if you plan to attend.
We have lots of business to discuss and lots of plans for 2011 to put into works.
I hope you can be there.
Maria
Hello Ladies,
This is certainly a busy time of the year for all of us. Thanksgiving is here and Christmas is just around the corner. The snow has arrived and it has been very cold!
Our Christmas Luncheon will be held at Julie Johnson's on Wednesday December 8th at noon. Julie will be providing a ham so bring potluck dishes to compliment the ham! There will also be a gift exchange or should I say a "gift steal"? Maximum for gift is $15.
Our new President, Maria "Sug" Bullock, will be taking her position at this meeting and Jill will pass the "gavel" to her. We will also have a new Secretary, Jeri Prange, who has volunteered her time with Pam Zarko as her backup.
Our donations for 2010 have been sent out to Rural Resources Holiday Basket Project and Head Start, Newport Hospice, Sacheen Fire Station, Newport Food Bank and PUD Neighbors in Need program. The committee also set aside $150 to help a family in our area for the Christmas Holiday. Dorothy has coordinated with Rural Resources/Marilyn Christensen to find that special family for us. Dorothy will have a wish/need list available at the December 8th party, if you would like to purchase a gift for this family of eight. Your participation will help make the $150 go further and brighten this family's holiday.
Hope to see you at our Christmas luncheon. Stay warm and safe.
Jill
FYI:
Pam Zarko is missing an Oneida serving spoon that has a shallow "V" groove down the middle of the handle. Please check to see if you may have taken this spoon by mistake. It escaped after the October meeting at Pam's.
Hello Ladies,
Our plans are on schedule for the LOL/Community Christmas Party at the Sacheen Fire Station, Sunday, December 5th, 3 to 5 PM. We will have an area for the craft tables once again this year. Contact Jill at447- 4499 to reserve a space.

Julie and Charlie are heading up the food committee again this year. They will be calling the Ladies to let you know what to bring.
Pat Wood will be selling 50/50 which will include a cash drawing and a lovely Christmas arrangement.

Tricia Affleck has offered to help handout the door prize tickets. We plan on having a few door prizes for "kids" along with different color tickets for them.
Jerry & Peggy Johnsen have volunteered to be the "Santa's". Special thanks to Leonard Pielli for all his past years as our Santa.
Maria Bullock and Patti Risner have agreed to head up the decoration committee. Volunteers are needed to help with the 50/50 raffle, greeting/door prize ticket distribution and in the food areas.
We need volunteers for setting up and decorating the inside of the Station. We can get into the station on Saturday to do this. We also will need help for the clean-up after the party. Please contact Jill 447-4499 if you would like to help in any of the areas.
My husband, Luke, has agreed to head-up the outside decorating committee. So we need a "few good men" to help! It only takes a couple of hours.
I'll be contacting the Miner to see if they will run a spot in the 17th and 24th of November, Miner.
If any of you can think of anything else, please call and let me know! All help and suggestions are encouraged!
See you at the Fire Station!
Have a Happy Thanksgiving!
Jill
Happy Fall!
The colors of Autumn are arriving in their full glory! I love this time of year when you can witness the beautiful colors of Fall.
Halloween will be upon us before we know it! This year once again, Pam will be hosting our Halloween Party Luncheon. It will be October 27th at noon at Pam's house at 74 Reeds Landing. Costumes are optional but encouraged. We will be having a pot luck so bring your favorite Fall foods to share. Thank you Pam for stepping up to the plate again this year!
At the meeting I will be asking for volunteers for the Sunshine/50-50 position. Nancy Morris has indicated she would do the Birthday/Get Well cards but would like for someone to handle the 50/50 fund. So think about it!
Most of you received a survey from Gina Lillie. Please complete the survey and return to her as soon as possible.
We will also be discussing the Annual Community Christmas Party at this meeting. We need volunteers to head up the committees. We need people on all the committees. The following areas need help: outside decoration committee, food committee members, door prize committee and the inside decoration/clean-up committee. Please remember that Hilde Turner started this Christmas Party for the Community many years ago and I for one would like to see it continue, so please volunteer to help. I am thankful for those of you who continue to volunteer year after year!
Hope to see you at Pam's on October 27th
Happy Haunting Until Then!
Jill
Good Morning Ladies!
Well it appears that fall is upon us. Most of my trees are turning colors and leaves are falling. I am still waiting for summer. I just hope all the tomatoes on my plants will turn red! My baby osprey are growing up to fast, they sit on the big tree outside of my window. It has been fun watching them mature.
The September meeting, it will be at my home 7966 Fertile Valley Rd on September 22 at noon. It will be a potluck. So bring something to share food and ideas of things to do for our new President. All input is welcomed.
We had our elections at the August meeting. Maria "Sug" Bullock is our new President. Dorothy B. remains as Treasurer, Carol H. stays on as our Secretary and Kathy N. will keep doing the Sunshine Lady job! Thank you Ladies for being active with our group. I have agreed to continue as the email, website maintainer, membership list and Calendar person! A very special thank you to Roberta & Pam for being our nominating committee. Charlie and Julie did an awesome job of hosting the Progressive Pontoon journey! Thank you for a job well done!
Cathy Retterer checked into a day trip to Wallace Idaho. It didn't work out as we had hoped. I have asked her to work on something for next year, we might even try the Wallace Trip next year who knows. If any one has ideas for fun trips or meeting places let us.
Sug had brought up the idea of a raffle of a Flat Screen TV. She has the information and will present it at the September meeting. She thought we could have the final drawing at the Fire Station Christmas Party in December. Fuel for thought, give us your input. Well be discussing the Community Christmas Party, so bring your volunteer hats.
I personally want to thank all of you have ordered calendars. I am taking the wonderful pictures to the printer this morning and we should have the calendars at the September meeting. We still have a few cookbooks left, so double check your gift list!
We have several new members who have joined group and I welcome each and everyone of you. Hope to see you at a meeting soon.
See you on the 22nd!!
Jill
Hello Ladies,
Well, our Annual Auction has come and gone and we brought in $720. A big thank you to all our buyers. Jenny Rascoff made a great Auctioneer and Karen White was our "Vanna"! Excellent job you two!
We have had a couple of donations sent to the Ladies of the Lake in memory of Genie Smead. I thought it was wonderful that Genie felt our charities were so important that her family requested donations be sent to the Ladies of the Lake in her memory.
The photos for our 2011 calendar have been voted on. We have already sold 104 calendars, BUT we still need more orders. We will continue taking orders until September 7. We need a minimum order of 200 calendars and if we sell more that would be fantastic. Our charities really benefit from the Auction, Calendars and Cookbook sales. If you have ordered, please send in your check to Jill Short, 7966 Fertile Valley Rd, Newport, WA 99156. The calendars will be available at the September meeting which will be held at Jill Short's. More info to come on the September22 meeting.
Charlie and Julie have been hard at work organizing the Progressive Pontoon Luncheon on August 25th starting at 11:15am. Below is the itinerary for the trip:
Boats and Food, please arrive at your Captains dock by 11:15am, if you have food that needs to be refrigerated please take to the appropriate host house or bring in a cooler to the boat.
Appetizer House: Alice Hoffman 7792 Fertile Valley Rd, 447-5729 Noon to 1pm
Appetizer Boat: Jill Short, Captain, 7966 Fertile Valley Rd, 447-4499
Appetizer Crew: Betty J, Dorothy B, Pam Z, Denise S, Patti R & friend, Cathy R, Jeri P
Salad House: Dorothy Beyersdorf 8592 Fertile Valley Rd 447-3352 1:15pm to 2pm
Salad Boat: Louise Dyekman, Captain, pickup point is Julie Johnson's dock at 6684 Fertile Valley Rd, 447-4916
Salad Crew: Julie J, Louise G, Carol H, Marilu Q, Rose D, Alice H, Linda C, Kathy C
Dessert & Meeting House: Carol Hood 6690 Fertile Valley Rd 447-3124 2:15pm to ?
Dessert Boat: Karen Averitt, Captain, 131 Viewpoint and then to Charlie's Dock for rest of the crew pickup, 447-0934
Dessert Crew: Kathy N, Sug B, Diane D, Berta D & friend, Charlie B
Karolyn L & Bonnie S will be driving so bring a salad or dessert.
If your name is not listed and you have decided to join in on the fun, please bring either a salad or dessert. Contact Julie at 447-2253 or Charlie at 447-0746. We do have a 3rd backup boat if necessary.
I have put in a request for a beautiful day. So plan on having some great fun and social time with friends. At the meeting we will be holding elections, taking calendar orders and selling more cookbooks.
See you real soon,
Jill
Hello Ladies,
Summer has finally arrived at our beautiful Sacheen Lake. As usual the Fourth of July was really nice here and the fireworks were spectacular!
Our July Auction will be held on July 28th 5pm at Gina Lillie's, 372 Lily Pond Lane, 447-5247. If you wish to tour Gina's home prior to the Auction show up at 4:30pm. Please bring a new or gently used item for the auction.
Gina has also requested that we only bring Finger Foods, NO SALADS, PLEASE! The Ladies of the Lake will provide bottled water, so if you want something other than water, please bring your own drinks. You will also need to bring your own chairs.
We will need a couple of Ladies to Volunteer to be the "Vanna White" and Auctioneer!
Our photo contest is coming to a close, last day to submit is July 15th! Please get the "olde Time" photos and "New Time" ones to me on or before that date. Once again our calendars will be a pre-order, pre-paid. This year they will be $10 each!
We still have about 60 cookbooks for sale and they will be at the meeting. Dorothy made a suggestion that if each Lady were to buy 1 cookbook to keep for themselves or give as a gift they would all be SOLD!
It has also been requested by our Sunshine Lady Kathy Newcomb to please bring $1 and $5 bills for the 50/50. It is a lot easier for her to make change with smaller bills.
Berta Dumont and Pam Zarko have volunteered to be the Nominating committee. Thank you Ladies! If you are interested in any of the positions please let either one of them know.
Julie Johnson and Charlie Beckham are hard at work getting our Annual Progressive Pontoon Luncheon together for August!
I will be sending another email out in a few days with the Member Roster. This will be going to paid members. Dues were due back in January, so if you haven't paid please get your $5 to Dorothy Beyersdorf, 8592 Fertile Valley Rd, Newport, WA 99156.
See you at the Auction, bring your best bidding hand!
Jill
Hello Ladies,
Boy oh boy have we had some rain or what? Everything is so green and wet! At least now we won't have to worry about watering our lawns for awhile. I love looking out over the Lake when it is so calm and seeing the mountain and cloud reflections. As many of you know they are logging our beautiful mountain that overlooks the Lake. It is so bare in places, but I know this will help the smaller trees grow up big and strong.
Our meeting this month will be at Pam Zarko's. She has so generously offered to host the First Annual "ROMP N THE SWAMP". It will be held June 23rd, starting at Noon. Pam lives at 74 Reeds Landing, 447-4504. Wear your funniest/most outrageous/gorgeous/ugliest gardening shoes or swamp boots. A prize will be awarded based on unscientific whim. Please bring a potluck dish to share. Mosquito repellant optional, but advised. No arrival by boat, please, as the dock is undergoing demolition. Please bring a canned food donation for the food bank.
It was discussed about doing the calendar this year in "Olde Time Sacheen" photos. If you have any old pictures, please get them to me as soon as possible. Cutoff date for submission is July 15th. Be sure to put your name and phone number on the photos so they can be returned. Please indicate an approximate year the photo was taken. If we don't have enough "Olde Time" photo submissions, we will also include current photos, so be sure to send those in as well. Our printing company is holding the same prices from last year for us. It was discussed about dropping the price of Calendars to $10 this year, further discussion at the June Meeting. Once again we will have pre-paid, pre-orders.
We will be holding elections at the August meeting. If you would like to be President, Secretary, Treasurer or Sunshine Lady let me know. After 5 years I probably will be hanging up my hat! We didn't get any volunteers for a nominating committee so if you put your name in you could get a very desirable position. You can also volunteer or nominate someone at the meeting.
Hope to see you at Pam's on the 23rd.
Jill
Hello Ladies,
As you can see by the heading there will be NO meeting for May. I don't know about everyone else but I am really ready for some nice warm weather. Memorial Day Weekend will be upon us very soon and I am hoping for a lot of SUN and WARMTH. I can't wait to get my gardens planted!
I spoke with the lady at Diamond Lake South Shore Restaurant for a possible June meeting. They would be Abe to accommodate us for a luncheon so I need some feed-back as to what people would like to do. This is just one option..... other ideas are welcomed.
Gina Lillie has graciously offered to host the July Auction again this year. More details are to follow.
Charlie and Julie have volunteered to do the August Progressive Pontoon Luncheon again this year. Thank you both! We will be holding elections again at the August meeting. If you would like to be President, Secretary, Treasurer or Sunshine Lady let me know. After 5 years I probably will be hanging up my hat! We didn't get any volunteers for a nominating committee so if you put your name in you could get a very desirable position. You can also volunteer or nominate someone at the meeting.
It was discussed about doing the calendar this year in "Olde Time Sacheen" photos. If you have any old pictures, please get them to me as soon as possible. Cutoff date for submission is July 15th. Be sure to put your name and phone number on the photos so they can be returned. Please indicate an approximate year the photo was taken. We will also vote on current photos that are submitted. Our printing company is holding the same prices from last year for us.
Have a safe and fun Memorial Day weekend!
Jill
Additional Information regarding Cougars:
Below are two links providing information on how to avoid and prepare for cougar (mountain lion) encounters. I found them helpful and thought others might as well.

April Newsletter and Meeting Information
Happy Happy Spring or is it still Winter???
Our meeting this month will be at the Ranch Club in Priest River. Pat Wood has set everything up for us. It will be on Wednesday April 28th at noon. Please try to let me know IF you will be attending, by the 26th. Thank you Pat for arranging the April meeting. It is appreciated! Our secretary, Carol, will be on vacation and "Sug" has offered to take notes in her absence. Thank you Sug.
Please try to bring some ideas for the June Meeting. Pat Wood already has an idea for the May meeting, which will be discussed. We will need a committee to put together the Pontoon Progressive Luncheon. Hopefully Charlie, Julie and Karen will be heading this up....hint hint!
Not much going on around the Lake, the high winds brought down a lot of trees, but I have not heard of any serious damage. We had a strange day on Thursday, rain, sleet, hail, snow and high winds. Very interesting day. Oh did I mention that we also had a little sunshine that day as well?
Dorothy is still trying to get cookbooks sold, so check with your friends and relatives to see if they want them.
Just a reminder to get your photos together for the Calendar Photo Contest. Voting on the pictures will be done at Gina Lillie's during the Annual Auction. I would like to get them by July 10th, so that we can get them mounted on the boards. If anyone would like to volunteer to help, just let me know.
Just a short note to let you know that Leonard Pielli should be home by April 13th, according to Karolyn Lee he is making great strides in recovery. Sally Storms is doing as well as expected, call her and say hi. They same goes with Dan White, I talked with him the other day and he is starting to get his health back. My thoughts and prayers are with all of you during these trying times.
Here is a big wish for Spring to be warm and sunny, but with some rain to keep our forest wet/damp. I am really looking forward to some warm weather! Have a fantastic April everyone and hope to see you at the Ranch Club, Priest River for some great food, friendship and conversation!!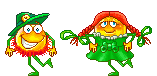 Happy Saint Patrick's Day, Ladies,
I can not figure out IF Spring is here or NOT? I keep going outside, in the sunshine mind you, and think to myself "I'll do some gardening and clean-up". Then it dawns on me that we are still having below freezing temperatures overnight! Which means do not remove the leaf cover from your plants or they may freeze and die. So I continue watching the Lake melt and go on short quiet walks.
We had a delightful luncheon at the Red Robin and our Waiter was great! A little noisy for a meeting, so I am attaching the minutes with a few key highlights to this email. Dorothy, Kathy and myself gave our reports to Carol, so she could put them in the minutes. We have also attached a copy of the flyer for the annual Pancake Breakfast at the Jermain Rd Fire Station.
Here are a couple of key things for you to know:
1. Our annual $5 dues are now DUE. You can mail them to Dorothy or give them to her at a meeting.
2. Attached is the most current Address List. Contact me with any corrections or changes.
3. Our Calendar Photo contest will be at Gina's for the July Auction Meeting. So get your picture together and submit them. They do not have to be current photos, if you have some oldies but goodies, send them in. Be sure to write your name on the back so I can return them to you. If you are taking current pictures please check your resolution so that we can get clearer pictures this year. The higher the resolution the better the picture.
4. We still have cookbooks for sale, contact Dorothy.
Our March Meeting is the Annual White Elephant Auction/Potato Bake at Sally Gallo's. It will be held March 24th at noon. Sally's address is 11 whisperwoods Dr, Diamond Lake, 447-4343. Start collecting those "White Elephant" item you no longer want or need! Bring a potato topper, for the huge baked potato's Sally provides. If you prefer can provide a salad or dessert. If you haven't attended this function before you are missing out on a lot of good fun and a great experience at an auction.
As mentioned in the minutes, Glenna Pargman has a colleague at work, whose wife has Lou Gehrig's Disease. They are holding a fund raiser at the Five Mile Grange on April 2nd at 6pm, to help with the medical expense associated with this disease. Contact Glenna for more information 447-0735.
Have a fun and safe March.....
Well Happy New Year to all of you,
So far we haven't had much snow to speak of. A lot of Ice has been around our area. It seems we would get a little snow, then it would freeze, then it would rain, so on, and so on! This is probably the least amount of snow I have seen since 2001!
Our Community Christmas Party went very well! Everyone seemed to enjoy themselves and just about everyone got a door prize. This year Santa gave out $5 McDonald's gift cards and it was fun for the kids. The food was excellent and everyone left with a full tummy! I want to thank everyone for all their help in making this another successful Community Christmas Party!
Our Christmas Lunch, held at Karen Averitt's was very nice and cheerful. Good food was enjoyed by all. We exchanged ornaments this year so that was different and a lot of fun.
This month's meeting will be held Wednesday January 27th at noon at Julie Johnson's, 7142 Fertile Valley Rd, 447-2253. It will be a potluck luncheon with a little twist to it. The dish you bring will require copies of the recipe. It can't not be any of the dishes already in our Cookbook. You should bring about 10 copies to hand-out (more if it is convenient for you to get copies).
Our cookbook sales have been going really well. Sug took the books to the Stratton Elementary School Craft Fair and sold quite a few. She then handle the sales at the Community Christmas Party and sold even more! I think she deserves a big hand for being our top Salesperson! Denise and Tammy very graciously delivered the cookbooks all around the Lake., I understand they even helped different Ladies unload groceries! We still have more for sell!
Our calendars were sold out! One of my friends in Ohio, who has received every calendar, was a little disappointed with the calendar...only because our group picture was in it!! She loves all the pictures and says she'll buy some next year, truly nation-wide sales!
Our Annual donations were sent out in December to our Charities, so Dorothy will have information on how much was sent to each charity at the January meeting.
This year I am trying something different with the minutes. In the email I will have attached a copy for you to read. Some of you like to read them, so if you are not interested just don't open the attachment.
If you have any ideas for February's meeting, please let me know. March will be our Annual White Elephant Auction/Potato Bake at Sally Gallo's.
The web site is designed for you, so please try visiting it and see what all is on it. You can even leave comments!
Hope to see you at Julie's,
Jill
Happy Winter Ladies!
Well yet another winter is upon us and we are busy getting ready for the Stratton Elementary Craft Fair, Annual Fire Station Community Christmas Party and our Christmas Luncheon.
1. Craft Fair, Saturday December 5th, 9 to 5
Stratton Elementary, 1201 W 5th in Newport, is having their annual craft fair. We will be hosting a table with our Ladies of the Lake Cookbooks for sale. Glenna Pargman and Carole Garrett have graciously offered to handle this for Karen White. Stop by and checkout all the great things that are ready for Christmas!
2. Annual Fire Station Community Christmas Party. December 6th 2 to 5pm.
We received donations once again from the Sacheen Lake Assoc for $200 and the Save Our Sacheen group for $300. We really appreciate those 2 groups continuing to donate to help make the Community Party really nice. We will be using part of that money to buy new lights to decorate the outside of our Sacheen Fire Station. We will also have LOTS of door prizes.
DECORATIONS:
If you are interested in helping to decorate the Station for the party, please be there on Saturday December 5th, 10 AM contact Patti 447-5511 or by email
tylee1999@aol.com
OR Pam at 447-4504 or email
kpzb@povn.com
OR Charlie 447-0746
OUTSIDE DECORATIONS: So far the outside decorating team will be Brain Hood, Luke Short and Richard Stafford. If you would like to help contact Luke Short at 447-4499.
FOOD: Charlie will be handling the food, so call her at 447-0746. She and Pam will be contacting those of you that have already signed up for food.
DOOR PRIZES: Kathy Newcomb is handling the door prizes, she has accumulated lots of Door Prizes 447-4441.
CRAFT TABLE: Beryl Pielli is handling the craft tables so call her at 447-3793, to reserve a space. Ladies of the Lake Cookbook's will also be available for purchase.
3. December 9th Noon, Christmas Luncheon at Karen Averitt's ,131 Viewpoint Rd, 447-0934.
Peggy Johnsen will be co-hosting with her. Our hostesses will provide:
Ham, Paul's Punch(spiked), tea, coffee, wine. Ladies please bring a potluck dish that will compliment the ham (side dish, salad, dessert). Gift Exchange: Please bring a special ornament for the gift exchange. Please keep the price to $12 and under. We will hang them on decorative trees and then as numbers are called, ladies will choose from the selection on the displayed trees. You will go home with a very special, new ornament for your tree.
Parking will be available around Karen's sisters house with the chain link fence or in front of Bill Smith's in the Cul-de-Sac.
Remember to bring your non-perishable item or items for the Food Bank in Newport.
4. Cookbooks have arrived! Message from Dorothy
Hello Ladies:
The LOL cookbooks arrived safely yesterday (11-18)… not only in time for Christmas but in time for Thanksgiving. The publishing company did a very nice job and I think you'll be pleased with the end result. I am going to try and get an estimate from the post office on postage fees if you want them mailed to you…which I will need from you prior to mailing them. Otherwise, I have them here at my house if you want to drop by…please call first though (447-3352) as the next few days are fairly busy.
For the
Spokane
residents: Let me know if you would prefer a "pick up location" in
Spokane
(such as one of our members) and I'll arrange to have the books there.
Well I think this is about it for this last of 2009 Newsletters. I love being your President and am looking forward to another happy year for all of us. Hope to see you at the functions listed above!
Happy Holidays to all!
 Jill